---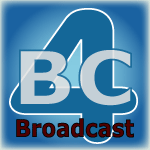 Broadcast Mixing Console System
BC4

---
The BC4 Broadcast Console System by adt-audio in Germany covers the range of medium to large format on-air and production consoles for any kind of applications. The rich feature set includes all special functions for broadcasting.
The BC4 system combines high reliability, long lifespan, and professional technical qualities in combination with excellent sound performance, In addition to a couple of standard input, group, and master modules, BC4 is a versatile base for custom build consoles at affordable prices.
The system limits offer the choice to make custom modules that use up to 36 bus rails, which can be used as main masters, group masters and sends in many different ways.
The most important features in brief:
Mono, Stereo and Telco Channels
Mono and Stereo Sub Groups with Compressor - Limiters
Dynamics Section can be added to the channels in the meter bridge
10 Aux Sends, 6 mono and 2 stereo
8 Audio Subgroups
2 Stereo Program Masters with Compressor - Limiters
6 VCA Groups
Versatile Control Room Section with 24 external Sources
Playback section with 3 independent headphone drivers and studio speaker section
Extensive PFL/AFL system
Configurable Start and ON-Air system
Some information about the system in PDF format: